3 octobre 2007
3
03
/

10
/

octobre
/

2007
22:35
Usually there are only two bike days in Paris. One for the no-car day (people are supposed to use the mass transport or their bike) and the Tour de France final stage day.
For me last Saturday was a 'Paris à Vélo' day.
Coming soon from my champagne country to Paris, I have tested for the very first time Velib'. It is a new service proposed by the City of Paris nearly 15000 bikes are spread among the 1000 self service stations. You can rent them for 1 Euro per day only since you are not using any bike for more than half an hour.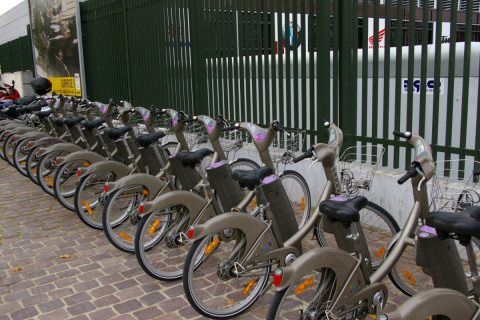 Velib' station in the early morning.
My first trip was to go from the East train station to the centre of Paris just to take a coffee reading the news. Second one was from there to the Porte de Versailles where the 2-Wheels show was settled. Motorbike show 'rides' til the end of the week while bike show is only 4 days.
Not so big as it was in the past the Paris bike show is suffering from the Eurobike and Interbike show competition.
Well known BMC
Pro Machine SLC01 and Time Machine TT01 were on the stand together with the new VTT Fourstroke 01.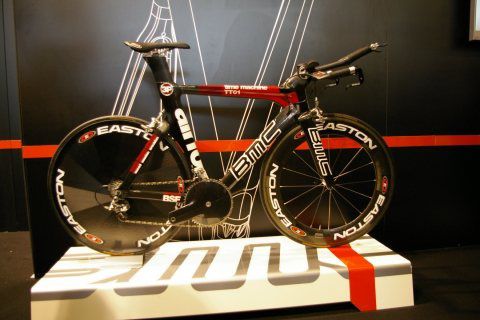 TIME
was also impressive with the 2007 road bike range and the new RXS Ulteam Carbon shoes.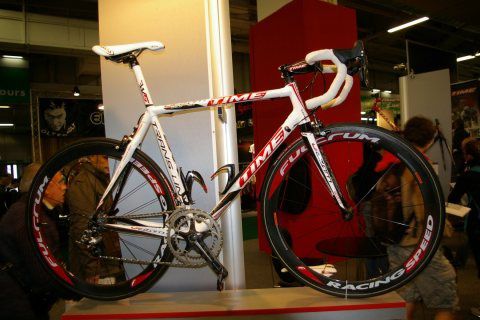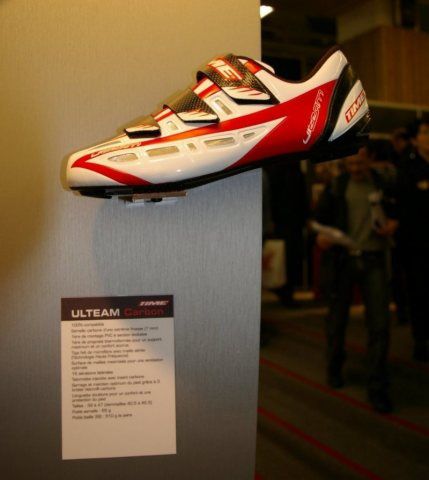 At the back of the LOOK place, that was nice to look at the track bikes used in the Championships by Arnaud Tournant and Gregory Baugé.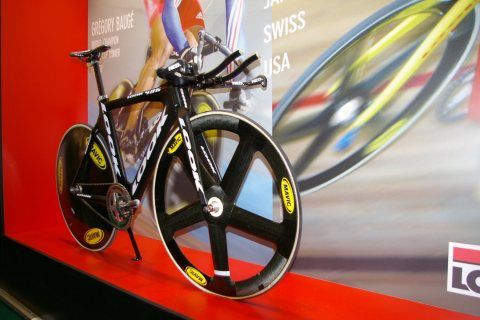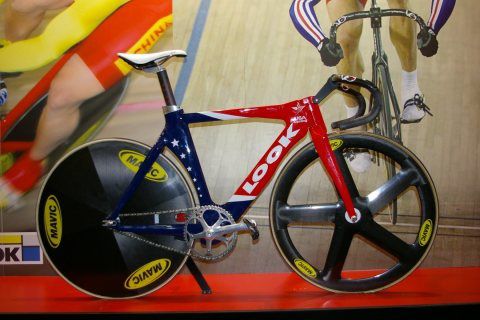 At CANNONDALE stand I had hard time to get a photo of the X-C racing scalpel bike.